北京时间:5月25日(周二)下午4:30—6:00
讲座人:Professor Ruth Livesey (伦敦大学皇家霍洛威学院)
讲座题目:George Eliot and Vincent Van Gogh: Radiant Realism
腾讯会议号: 150 230 065
主持人:张和龙教授
主办:文学研究院、英美文学研究中心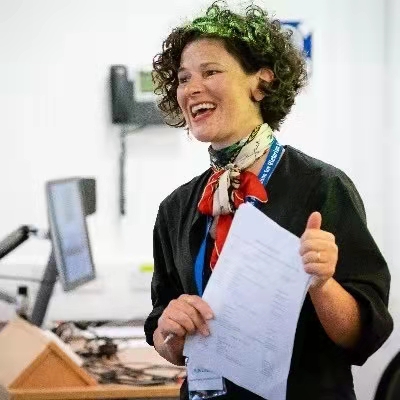 Abstract: The painter Vincent Van Gogh had a deep and abiding interest in the fiction of nineteenth-century British novelist George Eliot. The radical painter felt an affinity with her mode of depicting the ordinary matter of 'provincial life' in luminous detail. This talk argues that Eliot's influence on Van Gogh can be seen in the formal, and not just thematic, radicalism shared by both. How might we read Van Gogh's famous paintings as a reworking of Eliot's insistence on the full colour spectrum of aesthetic experience lurking within the apparently dull and everyday? What did Eliot teach Van Gogh about shifts in perspective in the journey of life and the quest for the sacred within a secularised world? We tend to think of Van Gogh's work as part of a broad shift towards a cosmopolitan and experimental modernism in the twentieth century, as writers and artists looked beyond Britain for new ways of seeing the world. The story of Van Gogh's passion for Eliot's art reminds us that the forms of nineteenth-century realist provincialism have within them a means of radically transforming the appreciation of the everyday and stimulating modernity at large – and that nineteenth-century realism was radical in its own right.
About Professor Ruth Livesey
Ruth Livesey is Professor in Nineteenth-Century Literature and Thought. Now she is the head of the Department of English, Royal Holloway, University of London. She studied for a BA in English at Oxford and got her Master and Ph.D. degrees at Warwick University. She is the author of Socialism, Sex, and the Culture of Aestheticism in Britain, 1880-1914, The American Experiment and the Idea of Democracy in British Culture, 1776–1914 (2013) and co-editor of The American Experiment and the Idea of Democracy in British Culture, 1776-1914. She was an editor of Journal of Victorian Culture from 2008 to 2015.She is currently working on a new project entitled "Provincialism: Literature and the Cultural Politics of Middleness in Nineteenth-Century Britain". Part of this study, focused on George Eliot, was supported by a College RSF grant.She supervises PhD students in a variety of fields relating to nineteenth-century literature, culture, and political thought during this time.